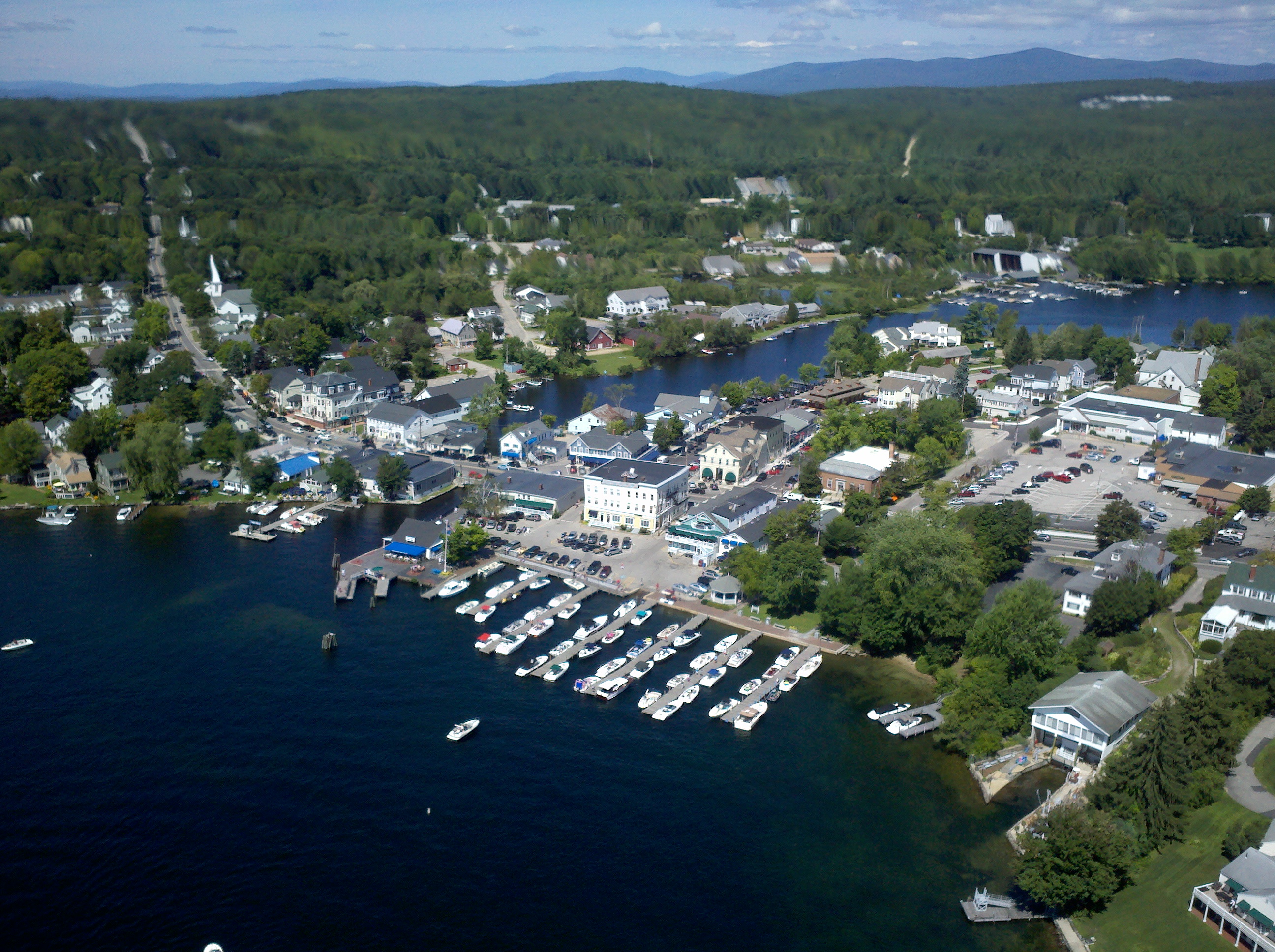 For over 250 years, Wolfeboro has been the destination of choice for dignitaries, celebrity, heads of State, heads of business, heads of households and families that can appreciate the fresh New Hampshire air, surrounded by the most beautiful lake and mountains. No wonder French President Sarkozy chose Wolfeboro for his historic visit to the US.
Wolfeboro is a place of picturesque shops and historic buildings, free concerts at the town bandstand at waters edge. It is a place where you can charter antique boat rides or have a dinner cruise on the MS Mount Washington. A place where you can see original plays in the theatre to concerts at the performing arts center. It is a place with one of the longest Forth of July Parades with antique cars, World War ll vehicles and even Presidential Candidates participate. You have your choice of classic diner fare to exquisite restaurants, quaint B&Bs, the historic Wolfeboro Inn, rustic cabin rentals to multi million dollar homes for rent.
From the town docks and ramps, you have access to all of Lake Winnipesaukee at your disposal. There are also four public beaches and so much more.
With a base population of just over 6000 that jumps to 35,000 in the heart of summer, you have small town charm yet big town services including Huggins Hospital as well as everything you need and some things you won't find anywhere. It has its own ski hill and ice rink. It is home to Brewster Academy which attracts students from around the world.
Wolfeboro is under two hours from Boston, an hour to the seacoast and the White Mountains, making it the perfect destination year round. In spring and fall, the weather is ideal for golf, hiking, biking, fishing, sailing, canoeing, kayaking and birding. The winter in Wolfeboro provides access to hundreds of miles of snowmobile trails and more than 18 miles of groomed cross-country ski trails.
Wolfeboro History
Wolfeboro, settled in 1768, was granted by Governor John Wentworth and named for General Wolfe, a hero of the Battle of Quebec. Colonial Governor John Wentworth, his nephew, established Kingswood, an estate on Lake Wentworth, making it the "Oldest Summer Resort in America" . With the end of the Civil War and the building of the Wolfeboro Railroad in 1872, tourism began to come to this charming town. The historic Depot building still remains. The track now serves as an 11 mile walking and bike path past Crescent Lake and Lake Wentworth, ending in the town of Wakefield.