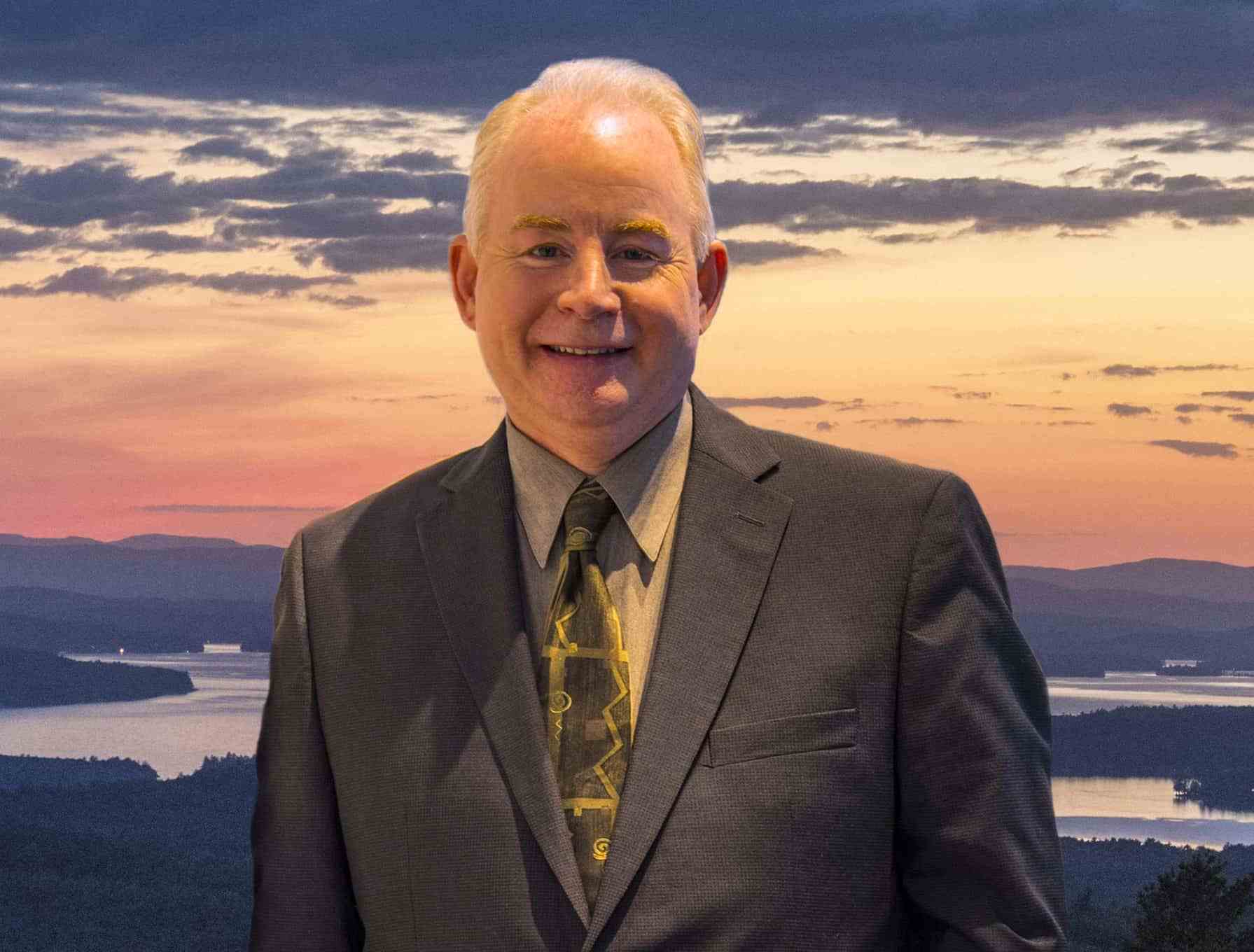 MICHAEL TRAVIS REALTOR®---Your Waterfront Agent
They say "if you are lucky enough to live on a lake, then you are lucky enough". I am very lucky. I have lived on or near water my entire life from my shores of Lake Michigan, Manhattan island, the waterfront of Boston and his lake house in New Hampshire. My family owned an island 9 miles by boat and another 28 miles by car to the nearest town. I understand the emotion attached to waterfront properties. It was the inspiration behind my [...]
MICHAEL TRAVIS REALTOR®---Your Waterfront Agent
They say "if you are lucky enough to live on a lake, then you are lucky enough". I am very lucky. I have lived on or near water my entire life from my shores of Lake Michigan, Manhattan island, the waterfront of Boston and his lake house in New Hampshire. My family owned an island 9 miles by boat and another 28 miles by car to the nearest town. I understand the emotion attached to waterfront properties. It was the inspiration behind my website www.WaterfrontAgent.com--and as a result, I have sold homes on more different lakes in New Hampshire than any agent.
Prior to real estate, I was an Art Director/Creative Director in advertising agencies in New York City and Boston for over 30 years, primarily with advertising legend Jerry Della Femina. I have worked on over 450 accounts, I also worked with many music, fashion and business moguls, one 4-star General and 3 US Presidents.
I have produced several books and have been published in print and online media.
"It is a place that has a vision and the ability to keep ahead of the changes in how the real estate business is done. I know first hand the limitations of a giant corporate real estate entity which focuses on volume rather than quality, or a small locally based real estate company that simply can't have the global reach. Many of these companies have competing brokers which do not provide any benefit to a seller. Berkshire Hathaway HomeServices has the exposure for your property and the the savvy technological advantage like no other company I have seen. Michael Travis--Your Waterfront Agent.
Featured in "Top Agent Magazine"--Read the Story by Clicking Here!
WaterfrontAgent.net and WaterfrontAgent.com is a New Hampshire based website with national and international exposure with a direct the NNEREN MLS IDX feed for listings input by real estate brokers, agents, realtors, and individuals to sell lake properties, vacation rentals, waterfront homes, lake view properties, lakefront cabins, lakeside cottages, condos, log homes, riverfront, lake lots, land, acreage, lake access, lake area homes, lake shore or any type of real estate for sale on public and private lakes, reservoirs and rivers all over New Hampshire.
Office Location
22 S Main St #450
Wolfeboro, NH 03894
Contact Info
Specifications
Languages:
Specialties:
Service Area:
Michael's Testimonials
We must thank you for all you did for the sale of 176 Lynn Grove.  We appreciate all of your foot work and confidence in everything you did.  It was a load off our minds to have you in charge.  We cannot thank you enough for going above and beyond. 
Angela and Mourer
Michael helped to make our relocation from California to New Hampshire a positive experience. When we met Michael we had not decided what area in the state we wanted to be in or whether we wanted to rent or buy. He patiently helped us weigh our options and showed us several properties, including the home we felt was perfect for us. He was the listing agent for the property and we asked him to represent us as they buyers also. He performed his dual task very professionally and we never felt that [...]
Helen Hartshorn and David Dale (Buyer)
"Michael's expertise, patience and kindness made our buying experience truly memorable!! We enjoyed every second of our purchase due to Michael's ability to make everything simple and flow smoothly. Michael was even terrific with our four young children, whom were completely involved in the search for our place to make cherished memories! We are thankful for having Michael and would gladly use him again!!!!"
Guttman Northwood, NH 03216
Scott Freerksen of Lakeside Living referred us to Michael Travis at the Bean Group.   Michael was a true professional and had many families visit the property.  He found the perfect buyers who will love their new waterfront compound.
Joyce Hennessey
Really goes out of his way to be helpful; does all sorts of things really not required of him. Fabulous personality - great "bedside manner". He is easy to know and easy to like. Puts one at ease right away. Very creative in his approach to marketing (will be listing with him soon)
JenniferDF (Buyer and Seller)
"Michael's patience, knowledge and attention to detail brought out the best in both clients in a recent transaction. Michael is a true team player and he works hard to meet the needs of his client and to keep the deal moving forward in a mutually beneficial way for buyer and seller."
Tami Mallett, Broker, BHG, Masiello Group
"Michael is a huge asset to Prudential Spencer-Hughes Real Estate, his knowledge and background in marketing is unmatched in this industry." 
Adam Dow (Managing Director, Prudential Spencer-Hughes Real Estate, Now at KW Lakes & Mountains)
Mike is a multi-talented guy and a pleasure to work with. There wasn't a project that Mike couldn't handle or one that he would shy away from. He always charged into every project with an amazing can-do attitude and the talent to back it up
Vincent Travisano (Creative Director, NYC)
Michael Travis is among other things, a very talented creative director who can take marketing and research information and skillfully weave it into well targeted and highly memorable creative solutions. Additionally, Michael is a great guy and a pleasure to work with.
David Rogovin, (The Rogovin Group, Boston)
Did a great job helping us thru the full process. We lived over 2 hours away but he did much of the leg work to make it happen. Knows lakes inside and out and what to look for Highly recommend.  
Kevin Kemp
Contact
Hi there! How can we help you?
Contact us using the form below or give us a call.
Hi there! How can we help you?
Contact us using the form below or give us a call.