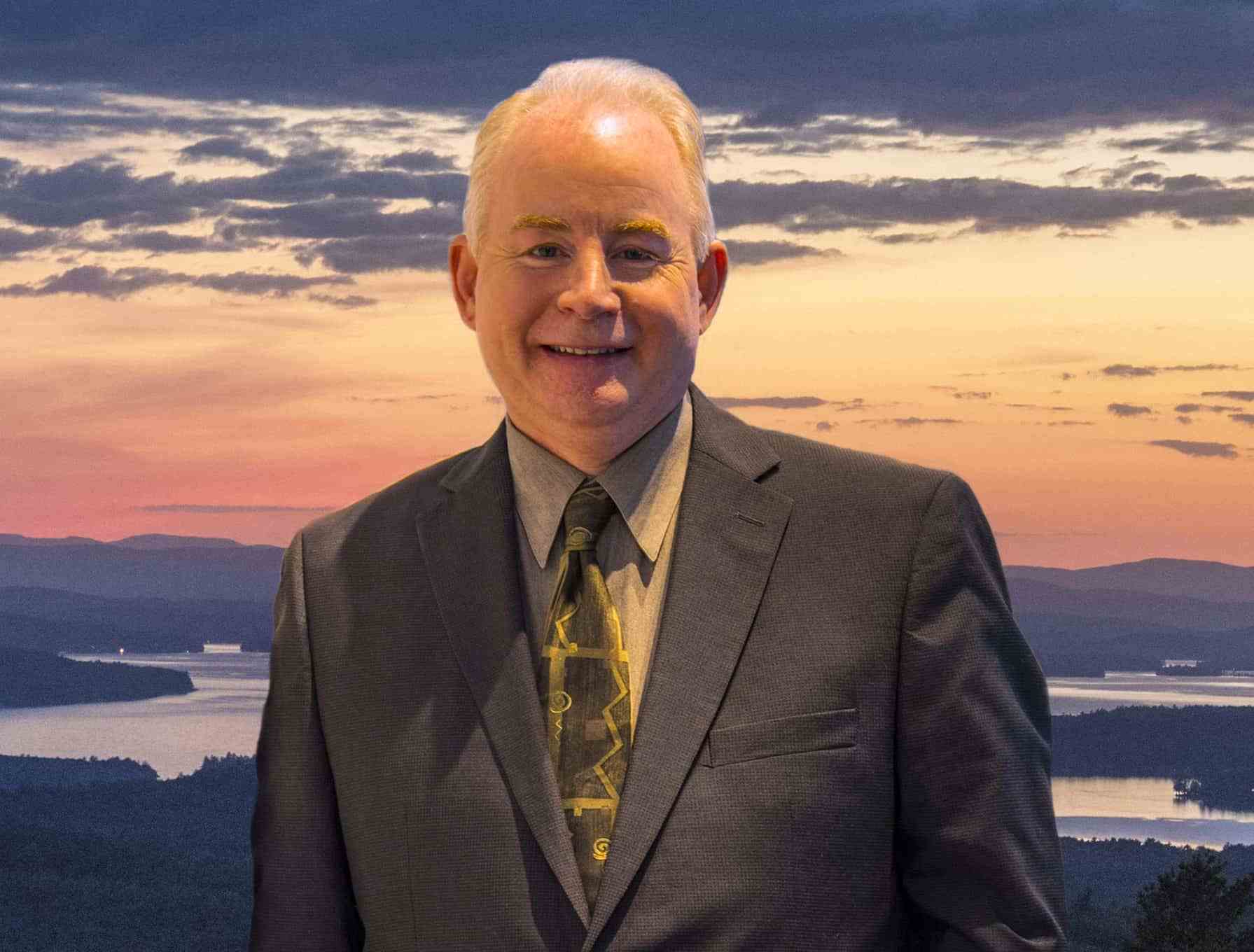 MICHAEL TRAVIS REALTOR®---Your Waterfront Agent
They say "if you are lucky enough to live on a lake, then you are lucky enough". I am very lucky. I have lived on or near water my entire life from my shores of Lake Michigan, Manhattan island, the waterfront of Boston and his lake house in New Hampshire. My family owned an island 9 miles by boat and another 28 miles by car to the nearest town. I understand the emotion attached to waterfront properties. It was the inspiration behind [...]
MICHAEL TRAVIS REALTOR®---Your Waterfront Agent
They say "if you are lucky enough to live on a lake, then you are lucky enough". I am very lucky. I have lived on or near water my entire life from my shores of Lake Michigan, Manhattan island, the waterfront of Boston and his lake house in New Hampshire. My family owned an island 9 miles by boat and another 28 miles by car to the nearest town. I understand the emotion attached to waterfront properties. It was the inspiration behind my website www.WaterfrontAgent.com--and as a result, I have sold homes on more different lakes in New Hampshire than any agent.
Prior to real estate, I was an Art Director/Creative Director in advertising agencies in New York City and Boston for over 30 years, primarily with advertising legend Jerry Della Femina. I have worked on over 450 accounts, I also worked with many music, fashion and business moguls, one 4-star General and 3 US Presidents.
I have produced several books and have been published in print and online media.
"It is a place that has a vision and the ability to keep ahead of the changes in how the real estate business is done. I know first hand the limitations of a giant corporate real estate entity which focuses on volume rather than quality, or a small locally based real estate company that simply can't have the global reach. Many of these companies have competing brokers which do not provide any benefit to a seller. Berkshire Hathaway HomeServices has the exposure for your property and the the savvy technological advantage like no other company I have seen. Michael Travis--Your Waterfront Agent.
Featured in "Top Agent Magazine"--Read the Story by Clicking Here!
WaterfrontAgent.net and WaterfrontAgent.com is a New Hampshire based website with national and international exposure with a direct the NNEREN MLS IDX feed for listings input by real estate brokers, agents, realtors, and individuals to sell lake properties, vacation rentals, waterfront homes, lake view properties, lakefront cabins, lakeside cottages, condos, log homes, riverfront, lake lots, land, acreage, lake access, lake area homes, lake shore or any type of real estate for sale on public and private lakes, reservoirs and rivers all over New Hampshire.
Office Location
22 South Main
PO Box 450
Wolfeboro, NH 03894
Contact Info
Specifications
Languages:
Specialties:
Service Area:
Michael's Testimonials
If it was not for Mike Travis we would not have found a true dream lake home in NH. From the outset, he was intent to listen to our objectives of what we were looking for in a lake front vacation property and then located and presented viable options and was objective..what he did NOT do is try and "sell" us something. He offered much in terms of local knowledge of various lakes in the region and ultimately helped us close the transaction with little trouble, acting as a trusted [...]
E Breeman (Buyer)
From the time Mike opened the door of the house he was showing us right to the handshake at the closing of our old house he proved he was there for us. I'm not sure if it was unusal or not but we spent 2 Fridays in June with Mike at closings, first as buyers of our new house, (we love it) then the following Friday as sellers. The amazing thing was he never told the same joke or story twice! If I could have asked for anything more from Mike it may have been help moving our furniture..LOL. [...]
Mike and Bonnie Logan (Buyer and Seller)
"Mike Travis is one of the hardest working men I've ever had the pleasure of associating with. No matter what the type of project or the associated timeline, I could always count on Mike to come through with great work that met or exceeded all the objectives of the assignment. Two other things about Mike I could always count on: the smile on his face, and that he'd put a smile on my face." May 8, 2008
Josh Krauss (Account Supervisor, Della Femina Rothschild Jeary & Partners (colleague)
Michael Travis is among other things, a very talented creative director who can take marketing and research information and skillfully weave it into well targeted and highly memorable creative solutions. Additionally, Michael is a great guy and a pleasure to work with.
David Rogovin, (The Rogovin Group, Boston)
My 91 year old mother had contracted another Realtor out of respect to what she thought were my deceased father's wishes. This worked out very poorly! This Realtor did nothing but pass control to his staff and shed all responsibility to them. They did nothing for a year. They finally held a MLS type open house within the last 2 months of their contract period. No offers and NO ACTION ! Having met Mike Travis through some mutual friends, I was able to convince my mother to [...]
dch4me
Scott Freerksen of Lakeside Living referred us to Michael Travis at the Bean Group. Michael was a true professional and had many families visit the property. He found the perfect buyers who will love their new waterfront compound.
Joyce Hennessey
Mike is a multi-talented guy and a pleasure to work with. There wasn't a project that Mike couldn't handle or one that he would shy away from. He always charged into every project with an amazing can-do attitude and the talent to back it up
Vincent Travisano (Creative Director, NYC)
Selling a home is a very stressful time. As our realtor Michael went above and beyond our expectations. His patience and genuine concern for our well being truly reduced our stress. I would highly recommend anyone looking for a highly motivated and trustworthy agent to contact Michael.
Anthony & Kelli T (Seller)
"Michael's expertise, patience and kindness made our buying experience truly memorable!! We enjoyed every second of our purchase due to Michael's ability to make everything simple and flow smoothly. Michael was even terrific with our four young children, whom were completely involved in the search for our place to make cherished memories! We are thankful for having Michael and would gladly use him again!!!!"
Guttman Northwood, NH 03216
Really goes out of his way to be helpful; does all sorts of things really not required of him. Fabulous personality - great "bedside manner". He is easy to know and easy to like. Puts one at ease right away. Very creative in his approach to marketing (will be listing with him soon)
JenniferDF (Buyer and Seller)
Contact
Hi there! How can we help you?
Contact us using the form below or give us a call.
Hi there! How can we help you?
Contact us using the form below or give us a call.