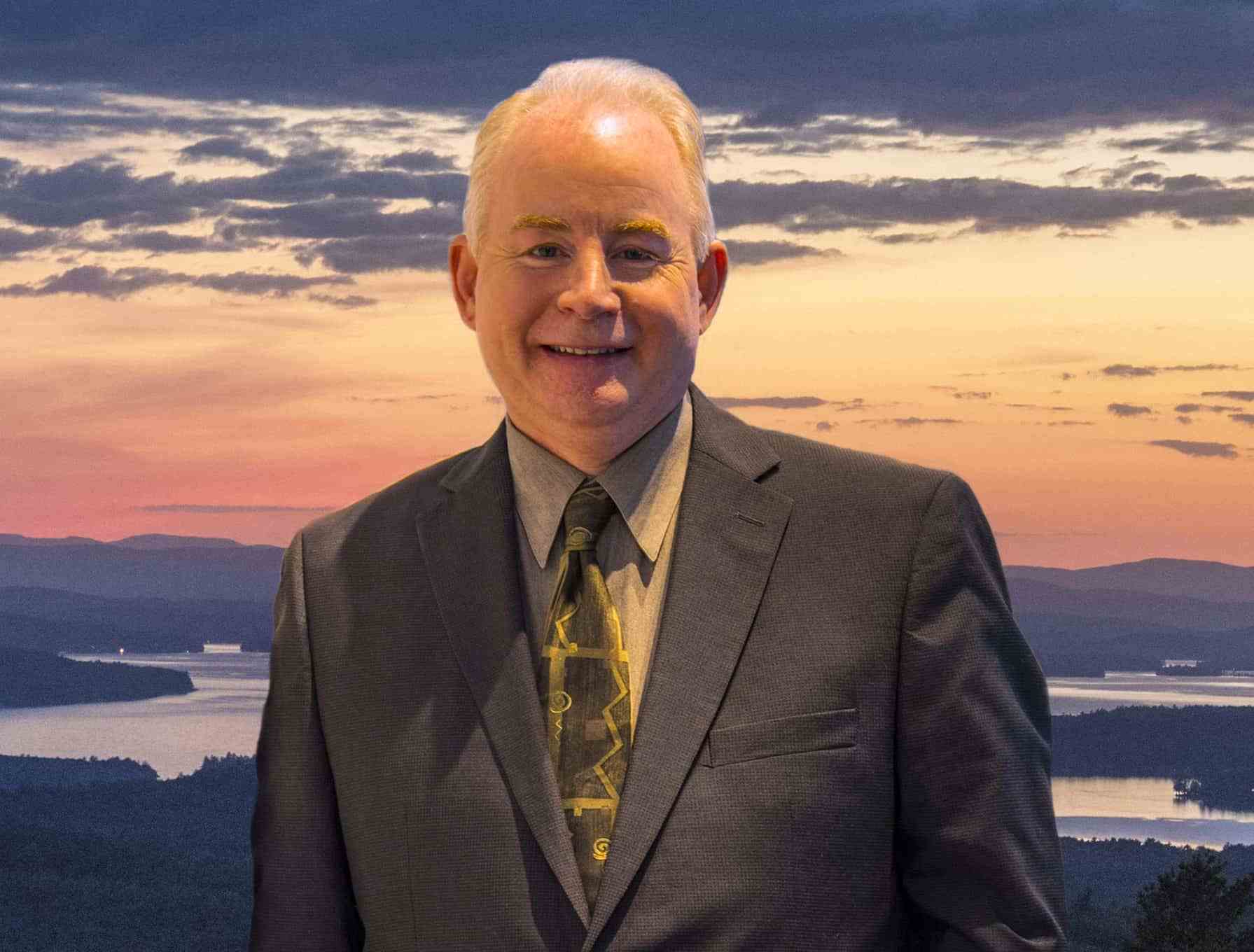 MICHAEL TRAVIS REALTOR®---Your Waterfront Agent
They say "if you are lucky enough to live on a lake, then you are lucky enough". I am very lucky. I have lived on or near water my entire life from my shores of Lake Michigan, Manhattan island, the waterfront of Boston and his lake house in New Hampshire. My family owned an island 9 miles by boat and another 28 miles by car to the nearest town. I understand the emotion attached to waterfront properties. It was the inspiration behind my [...]
MICHAEL TRAVIS REALTOR®---Your Waterfront Agent
They say "if you are lucky enough to live on a lake, then you are lucky enough". I am very lucky. I have lived on or near water my entire life from my shores of Lake Michigan, Manhattan island, the waterfront of Boston and his lake house in New Hampshire. My family owned an island 9 miles by boat and another 28 miles by car to the nearest town. I understand the emotion attached to waterfront properties. It was the inspiration behind my website www.WaterfrontAgent.com--and as a result, I have sold homes on more different lakes in New Hampshire than any agent.
Prior to real estate, I was an Art Director/Creative Director in advertising agencies in New York City and Boston for over 30 years, primarily with advertising legend Jerry Della Femina. I have worked on over 450 accounts, I also worked with many music, fashion and business moguls, one 4-star General and 3 US Presidents.
I have produced several books and have been published in print and on line media.
It was a natural move for me to partner with the Bean Group, a place considered to be the most innovative and premier Lakes Region Real Estate Company.
"It is a place that has a vision and the ability to keep ahead of the changes in how the real estate business is done. I know first hand the limitations of a giant corporate real estate entity which focuses on volume rather than quality, or a small locally based real estate company that simply can't have the global reach. Many of these companies have competing brokers which do not provide any benefit to a seller. Bean Group has the exposure for your property and the the savvy technological advantage like no other company I have seen. Michael Travis--Your Waterfront Agent.
Featured in "Top Agent Magazine"--Read the Story by Clicking Here!
WaterfrontAgent.net and WaterfrontAgent.com is a New Hampshire based website with national and international exposure with a direct the NNEREN MLS IDX feed for listings input by real estate brokers, agents, realtors, and individuals to sell lake properties, vacation rentals, waterfront homes, lake view properties, lakefront cabins, lakeside cottages, condos, log homes, riverfront, lake lots, land, acreage, lake access, lake area homes, lake shore or any type of real estate for sale on public and private lakes, reservoirs and rivers all over New Hampshire.
Office Location
1150 Sagomore Avenue
Portsmouth, NH 03801
Contact Info
Specifications
Languages:
Specialties:
Service Area:
Michael's Testimonials
Hi I would like to say Michael Travis is one of the most knowledgable caring of the people he works with and cares about what they want and does his best for them. I would recommend him to anyone looking for real estate. Thanks Betty
Betty L., Both buyer and seller
"Being a waterfront agent, Michael knows the importance and has a passion for all things environmentally friendly whether it be the home or the surrounding area. His knowledge of lakes and lake homes is invaluable."
Theresa DeChiaro (Buyer, and Interior Designer / Owner, TSD Interiors)
When we initially contacted Michael it was to rent his summer place for a few weeks on a lake. We ended up 2 months later in our dream home ! When we found out Michael was a realtor ,who specialized in lake front property, we began "sort of" looking. He listened intently to what we thought we would some day want to own and without pressure would email us listings when he found them. When we looked at them he asked thoughtful questions and gave us good advice on what was important [...]
Meisterarts 383 Isaacs Turn Rd, Barrington, NH 03825
Dale Carnegie once said that the sweetest sound you can hear is the sound of your own name. Well it is how I feel when a client or customer writes a thank you to me. I am proud of how well I service my clients before during and long after the sale. So thank you to all who thanked me. Here are some of the messages I received from my clients who became my friends.
"Michael was very attentive to the details of the transaction and a positive influence throughout the sale."
Joseph Shanley (Broker/Owner, Shanley Realtors, LLC )
Mike sold our place within weeks in a very competetive market. He gave us good advice in preparing our home for sale, and was always available to us. We recommend him highly.
D Dimond (Seller)
Michael Travis recently provided me with assistance regarding the prospect of selling my home. Mr. Travis responded to my request promptly and made himself available both by phone and in person. He demonstrated a strong knowledge base in real estate and has many years of success in marketing. His manner was kind, thoughtful and professional. I appreciate his going the extra mile to assist me with achieving my goal. It is with confidence that I can highly recommend Mr. Travis.
Estelle, Alton NH
Did a great job helping us thru the full process. We lived over 2 hours away but he did much of the leg work to make it happen. Knows lakes inside and out and what to look for Highly recommend.
Kevin Kemp
I just want to say thank you so much to Michael Travis. You really went above and beyond. I mean way beyond. You were super and this sale would have not made it without you. Thank you for your Very hard work to keep this transaction together.
Brenda Rowan, (Seller's Agent )
Michael is one of the most talented marketing & advertising people I've come across in my 24-years in the real estate business. He is client focused, is the consumate team player, always willing to lend a helping hand to any of his associate Realtors and never has his hand out looking for something. It's always about getting the job done, doing what's best, not necessarily what's best for him. His sense of humor comes through in everything he does and he makes work [...]
Robert Hughes (President, Prudential Spencer-Hughes Real Estate)
Contact
Hi there! How can we help you?
Contact us using the form below or give us a call.
Hi there! How can we help you?
Contact us using the form below or give us a call.