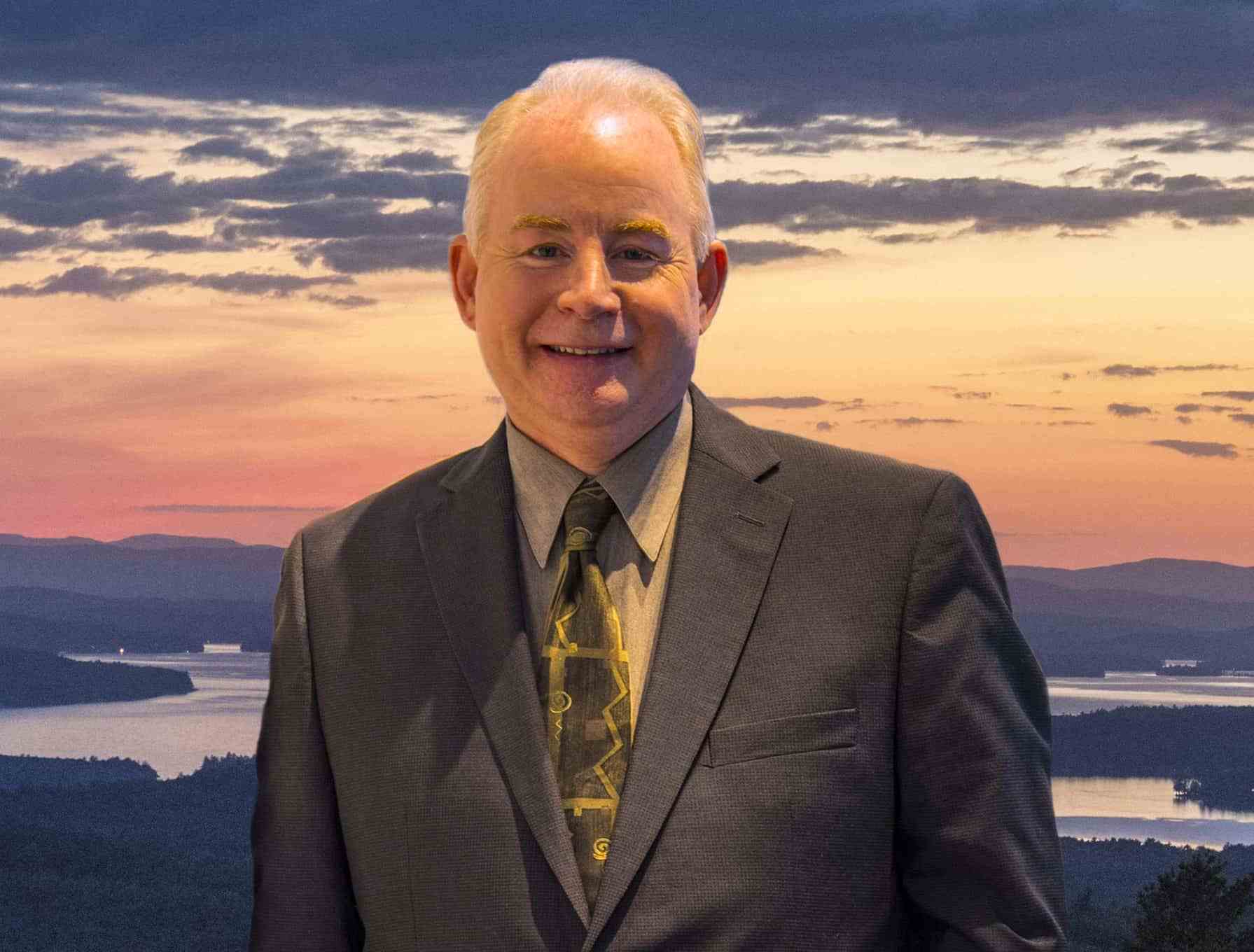 MICHAEL TRAVIS REALTOR®---Your Waterfront Agent
They say "if you are lucky enough to live on a lake, then you are lucky enough". I am very lucky. I have lived on or near water my entire life from my shores of Lake Michigan, Manhattan island, the waterfront of Boston and his lake house in New Hampshire. My family owned an island 9 miles by boat and another 28 miles by car to the nearest town. I understand the emotion attached to waterfront properties. It was the inspiration behind [...]
MICHAEL TRAVIS REALTOR®---Your Waterfront Agent
They say "if you are lucky enough to live on a lake, then you are lucky enough". I am very lucky. I have lived on or near water my entire life from my shores of Lake Michigan, Manhattan island, the waterfront of Boston and his lake house in New Hampshire. My family owned an island 9 miles by boat and another 28 miles by car to the nearest town. I understand the emotion attached to waterfront properties. It was the inspiration behind my website www.WaterfrontAgent.com--and as a result, I have sold homes on more different lakes in New Hampshire than any agent.
Prior to real estate, I was an Art Director/Creative Director in advertising agencies in New York City and Boston for over 30 years, primarily with advertising legend Jerry Della Femina. I have worked on over 450 accounts, I also worked with many music, fashion and business moguls, one 4-star General and 3 US Presidents.
I have produced several books and have been published in print and online media.
"It is a place that has a vision and the ability to keep ahead of the changes in how the real estate business is done. I know first hand the limitations of a giant corporate real estate entity which focuses on volume rather than quality, or a small locally based real estate company that simply can't have the global reach. Many of these companies have competing brokers which do not provide any benefit to a seller. Berkshire Hathaway HomeServices has the exposure for your property and the the savvy technological advantage like no other company I have seen. Michael Travis--Your Waterfront Agent.
Featured in "Top Agent Magazine"--Read the Story by Clicking Here!
WaterfrontAgent.net and WaterfrontAgent.com is a New Hampshire based website with national and international exposure with a direct the NNEREN MLS IDX feed for listings input by real estate brokers, agents, realtors, and individuals to sell lake properties, vacation rentals, waterfront homes, lake view properties, lakefront cabins, lakeside cottages, condos, log homes, riverfront, lake lots, land, acreage, lake access, lake area homes, lake shore or any type of real estate for sale on public and private lakes, reservoirs and rivers all over New Hampshire.
Office Location
22 South Main
PO Box 450
Wolfeboro, NH 03894
Contact Info
Specifications
Languages:
Specialties:
Service Area:
Michael's Testimonials
I have met a lot of people in the real-estate business over my 26 year career. I can count on one hand the brokers that have your integrity and your sensitivity to their clients, that you have shown me and my family your smart honest and knowledgeable. .. Thank you !!
Vaios Theodorakos (Buyer)
I just want to say thank you so much to Michael Travis. You really went above and beyond. I mean way beyond. You were super and this sale would have not made it without you. Thank you for your Very hard work to keep this transaction together.
Brenda Rowan, (Seller's Agent )
Michael is a real estate agent above the rest. His dedication to his clients is unmatched. He is very serious about his job. He has helped us in more ways than just selling our home. Great personality and great sense of humor. If you need to buy or sell, call Michael. He will GIT-R-Done. Thank You Michael for being their for us.
Renee & Conrad (Buyer and Seller)
If it was not for Mike Travis we would not have found a true dream lake home in NH. From the outset, he was intent to listen to our objectives of what we were looking for in a lake front vacation property and then located and presented viable options and was objective..what he did NOT do is try and "sell" us something. He offered much in terms of local knowledge of various lakes in the region and ultimately helped us close the transaction with little trouble, acting as a trusted advisor and [...]
E Breeman (Buyer)
"Michael has a very creative marketing mind, a good sense of humor to make your RE experience more enjoyable and he has a broad knowledge of lake properties throughout the state, not just in one area." December 15, 2011
Nancy Beveridge (Realtor, Coldwell Banker Residential Brokerage)
When we initially contacted Michael it was to rent his summer place for a few weeks on a lake. We ended up 2 months later in our dream home ! When we found out Michael was a realtor ,who specialized in lake front property, we began "sort of" looking. He listened intently to what we thought we would some day want to own and without pressure would email us listings when he found them. When we looked at them he asked thoughtful questions and gave us good advice on what was important markers for a [...]
Meisterarts 383 Isaacs Turn Rd, Barrington, NH 03825
"We were selling a small waterfront property as part of an estate settlement--from 450 miles away. Mike did a wonderful job. His marketing plan was correct, and we had 2, nearly full price offers right away. His attention communication was outstanding; he did many small things to make sure the sales process went smoothly. His electronic systems are right up to date, and made record keeping simple. He is honest and forthright, and we would work with him again in a minute."
B Morrill 11 Abbott Ln, Ossipee, NH 03864
One of the best agents I have ever experienced. I have been a private investor for nearly 35 years and this man knows his stuff and how to deliver it in an understandable manner. He is not pushy or overbearing and plays the long end game to see to it that both sides have been treated fairly. It's not often that I come away with a friend from these transactions, but Mike has impressed me on so many levels. Engage his services with confidence, he will come through...
Daviddj (Collegue)
Michael Travis is among other things, a very talented creative director who can take marketing and research information and skillfully weave it into well targeted and highly memorable creative solutions. Additionally, Michael is a great guy and a pleasure to work with.
David Rogovin, (The Rogovin Group, Boston)
Hi I would like to say Michael Travis is one of the most knowledgable caring of the people he works with and cares about what they want and does his best for them. I would recommend him to anyone looking for real estate. Thanks Betty
Betty L., Both buyer and seller
Contact
Hi there! How can we help you?
Contact us using the form below or give us a call.
Hi there! How can we help you?
Contact us using the form below or give us a call.