NH State Symbols and Factoids
New Hampshire Facts --
The "Live Free or Die" State
Origin of State Name
New Hampshire was named for Hampshire, England, by Captain John Mason. Of course we are in New England so you will see many towns with sister towns in "Old" England. Or as my Brittish friends will remind me, the "Original" England.
State Seal
(The story)
State Emblem
(The Story)
State Flag
(The story
)
State Quarter
State Tree
White Birch -- Adopted 1947
(The Story)
State Insect
Ladybug -- Adopted 1977 (The Story)
State Flower
Purple Lilac--Adopted 1919
(The Story)
State Wildflower
Pink Lady Slipper, Adopted 1991
State Fruit
Pumpkin, Adopted 2006
(The Story)
State Amphibian
Red-spotted Newt -- Adopted 1985
(The story)
State Bird
Purple Finch--Adopted 1957
(The Story)
State Animal
White Tail Deer-- Adopted 1983
(The Story)


State Gemstone
Smokey quartz Adopted 1985
State Mineral
Beryl Adopted 1985
State Rock
Granite Adopted 1985
State Butterfly
Karner Blue Adopted 1992

State Freshwater Game Fish
Brook Trout Adopted 1994
Courtesy of U.S. Fish & Wildlife Service
State Saltwater Game Fish--
Striped bass Adopted 1994

Courtesy of U.S. Fish & Wildlife Service
State Tartan
Adopted 1995

The colors are listed with the number of threads used to create the tartan. The set for the New Hampshire Tartan is as follows: green 56, black 2, green 2, black 12, white 2, black 12, purple 2, black 2, purple 8, red 6, purple 28. The colors in the sett all have significance to the state. The purple represents the State's bird and flower, the purple finch and purple lilac; green represents the green of the forests; black represents our granite mountains; white represents the snow; and red represents all the state heroes.
State Sport Skiing Adopted 1998
State Song Old New Hampshire Adopted 1949
Words by Dr. John F. Holmes
and music by Maurice Hoffmann
NH MAPLE PHONE 603-225-3757
NH TRAVEL & TOURISM Foliage Report 800-258-3608
USDA FOLIAGE REPORT 800-354-4595
SKI REPORT 800-88-SKI-NH www.skinh.com
MOTTO LIVE FREE OR DIE.
The motto comes from a statement written by the Revolutionary General John Stark, hero of the Battle of Bennington.
The motto was part of a volunteer toast which General Stark sent to his wartime comrades, in which he declined an invitation to head up a 32nd anniversary reunion of the 1777 Battle of Bennington in Vermont, because of poor health. The toast said in full: "Live Free Or Die; Death Is Not The Worst of Evils." The following year, a similar invitation (also declined) said: "The toast, sir, which you sent us in 1809 will continue to vibrate with unceasing pleasure in our ears, "Live Free Or Die; Death Is Not The Worst Of Evils."
It was the 1945 Legislature that gave New Hampshire its official motto and emblem, as World War II approached a successful end.
NICKNAMES
New Hampshire has 4 nicknames. The first is the one by which the state is commonly known.
GRANITE STATE
For our extensive granite formations and quarries
MOTHER OF RIVERS
For the rivers of New England that originate in our Mountains
WHITE MOUNTAIN STATE
For the White Mountain Range
SWITZERLAND OF AMERICA
For our beautiful mountain scenery
CAPITOL Concord is the seat of New Hampshire government. It is centrally located in the state on the Merrimack River.
TOP 5 COMMERCE CENTERS Manchester, Nashua, Concord, Portsmouth and Salem
STATEHOOD New Hampshire became the 9th state on June 21, 1788. It was one of the original 13 colonies.
POPULATION 1,299,500 (2004 estimates)
POPULATION DENSITY Approximately 124.9 per square mile
LOCAL GOVERNMENT
New Hampshire has 10 counties, 13 municipalities, 221 towns and 22 unincorporated places.
GEOGRAPHIC INFORMATION
LAND MASS The total area of the state is 9,304 sq miles (24,097 sq km), comprising 9,027 sq miles (23,380 sq km) of land and 277 sq miles (717 sq km) of inland water. It ranks as seventh smallest U.S. state.
LOCATION New Hampshire is located in northeastern United States. The state is bordered on the north by the Canadian province of Quebec; on the east by Maine and the Atlantic Ocean; on the south by Massachusetts; and the on the west by Vermont.
GEOGRAPHIC CENTER
New Hampshire's geographic center lies in Belknap county, 3 miles (5 km) east of the town of Ashland.
WATER MASS New Hampshire has 1,300 lakes or ponds and about 40 rivers with a total mileage of about 41,800 miles. The coastline is 18-miles long and the shortest of any New England state.
ELEVATION The highest point is Mount Washington at 6,288 feet (1,918 m); lowest point is the Atlantic Ocean at sea level; approximate mean elevation is 1,000 feet (305 m).
CLIMATE New Hampshire has a changeable climate, with wide variations in daily and seasonal temperatures. The variations are affected by proximity to the ocean, mountains, lakes or rivers. The state enjoys all four seasons. Our summers are short and cool; winters are long and cold; fall is glorious with foliage. The weather station on Mount Washington has recorded some of the coldest temperatures and strongest winds in the continental United States.
FLORA New Hampshire is heavily forested with an abundance of elm, maple, beech, oak, pine, hemlock and fir trees. Mount Washington features rare alpine plants such as Greenland sandwort, Labrador tea, alpine bearberry, dwarf cinquefoil and dwarf birch, willow and balsam fir.
FAUNA Among native New Hampshire mammals are the white-tailed deer, muskrat, beaver, porcupine and snowshoe hare. Threatened animals include the pine marten, arctic tern, purple martin, peregrine falcon, whip-por-will and osprey. The karner blue butterfly, lynx, bald eagle, shortnose sturgeon, Sunapee trout, Atlantic salmon and dwarf wedge mussel are on the State's endangered species list.
Be the first to know
Receive updates when new properties hit the market or saved ones are updated.
Create an Account
TIPS AND LOCAL INFO
Read up on Lakes Region real estate.
Visit My Blog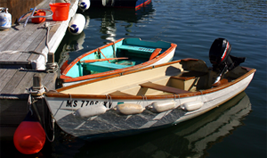 What's my home worth?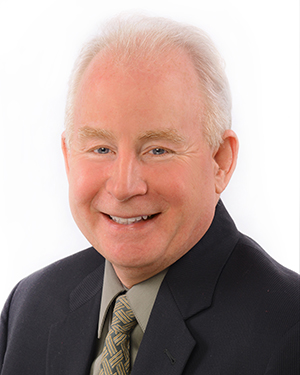 Contact Me:
4 Stevens Avenue, Meredith, NH 03235
O: 603-303-2599 C: