Things to Know
| | |
| --- | --- |
| | This is a page of links I like. Some are Useful. Some are just fun. Some are from the sites of buyers. Some are from sites of sellers. Some are from places I have been. Some are from places I would like to go. None are necessarily an endorsement from me or Berkshire Hathaway HomeServices Spencer-Hughes Real Estate (my lawyer made me say it). Regardless, check them out. Let's include your links. |
Michael Travis - Berkshire Hathaway HomeServices Spencer-Hughes

NH Phone: (603) 515-9459
MA Phone: (617) 756-9869
Email: Michael.Travis@me.com
Local Events & Attractions

Click here to check out The Trailblazers-
A Seacoast Singles Meetup Group!
Whale Watches, Which Hunts and other New England Attractions Click here
---
Here is a listing of home inspectors by state and city
Builders/Contractors
James O'Reilly has been designing and renovating high end units in Manhattan for over 20 years. His workmanship is spectacular. He has a cabinet shop in Portsmouth as well.
jamesoreilly@metrocast.net
www.FineHomeDesign.net
Fax: 603-515-3450 Tel: 603-515-3422

Quality renovations done right. I can vouch for his quality work.
Michael Thompson, Builder
Cell: (910) 275-3932 Office: (603) 587-0999
Design studio, Granite & Solid Surface Counter Tops
Arens Stoneworks Location
434 Greenland, NH 03840
jamesoreilly@metrocast.net
www.FineHomeDesign.net
Fax: 603-515-3450 Tel: 603-515-3422
Mortgage Network
Kirk Todd
114 Maplewood Avenue


Portsmouth, NH 03801


Phone: 603-430-8488
Fax: 603-433-3384


Website www.kirktoddmortgage.com
---
Financial Services
Ameriprise Financial Services


Suite 101, 100 Arboretum Drive


Portsmouth, NH 03801


Contact Nathan S. Alger, CRPC




Direct: (603) 319-3138


Cell: (860) 888-3870




The Harbor Group


402 Riverway Place


Bedford, NH 03110


Contact Marc Hebert

, MS, CFP




(603)

668-0634
www.Harborgrp.com





For Marc Hebert's Television and Radio appearances, click here
---
Real Estate Elsewhere

Phone: 1-866-890-1212
Email: sales@admiralpropertiesofct.com
Web : www.admiralpropertiesofct.com

Thailand Property for Sale 
Thailand property for sale and to rent in Bangkok, Chang Mai, Chonburi, Hua Hin, Isaan, Koh chang, Koh Samui, Krabi, Pattaya, Phuket and Rayong.
www.trulia.com
www.boston.com






flipit.com - Real Estate Classified
---
Do Gooders
http://www.peasegreeters.org/

Greet the Troops at Pease as they come home or go to Iraq.
Pure Water for the World
creating pure water systems for villages in Honduras and other needy areas. I personally have worked with them in Honduras. Improving the health of a society begins with cleam water in the home.
---



Web cams in New Hampshire
Click Here for Portsmouth Web Cam
---
www.Sitaji.com
www.timbullart.com
www.alanawatercolors.com

---
Find the Cheapest Gas Prices

Click Here
Just enter your zip code in the site below, and it tells you which gas stations have the cheapest prices (and the highest) on gasoline in your zip code area - It's updated every evening.

Cell phone coverage maps

click here
---
Nautical Charts
Here is a great site to find all your NOAA-approved nautical charts.
www.oceangrafix.com

Allstate Asbestos Abatement
Zak Soulong
Tel 978-458-7466
Cell: 978-423-4723
www.allstateasbestos.com

---
Helpful Hints
If you want to know how to get wax off carpet, get rid of skunk smell, the proper way to clean CDs or make your own window cleaner, or what to do if you drop your cell phone in the toilet, here is a site that gives you all kinds of helpful hints www.heloise.com

Here is another site that tells you how to do just about everything (that is their tag line, not mine) www.ehow.com


http://twin-links.com/submit/link/ Survival Kits
Be the first to know
Receive updates when new properties hit the market or saved ones are updated.
Create an Account
TIPS AND LOCAL INFO
Read up on Lakes Region real estate.
Visit My Blog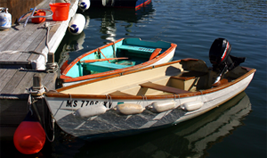 What's my home worth?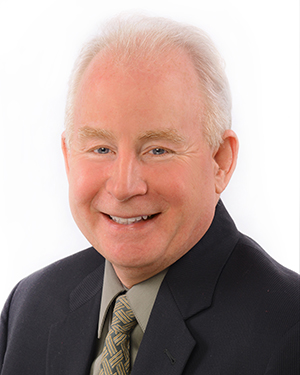 Contact Me:
4 Stevens Avenue, Meredith, NH 03235
O: 603-303-2599 C: